Injured in an Auto Accident? Let Our Chiropractors Get You Back on Your Feet
Auto accidents are dangerous, inconvenient, stressful, and unavoidable for most drivers in the U.S. According to road crash statistics, approximately 20 to 50 million people are injured or disabled in auto accidents in the U.S. alone. And, if you're a Vegas local, the statistics are even more alarming. In fact, one study published by Allstate found that drivers in Las Vegas are 21% more likely to be involved in an accident or collision than the national average.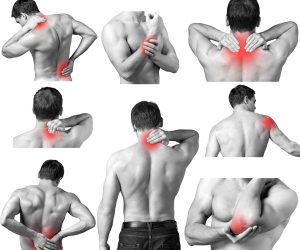 If you have been in an auto accident, seeking medical attention is always the safest bet, regardless of the severity of the collision, especially if there may be a head injury involved. However, what many drivers don't realize is that even a minor fender bender can lead to soft tissue injuries, which, if left untreated, can lead to chronic issues with osteoarthritis. Whiplash injuries are a common issue as well—did you know that more than half of all whiplash injuries occurred when there was little to no damage done to a vehicle?
Seek the help of a car accident chiropractic team
Unfortunately, many car accident injuries don't start causing people pain or discomfort until weeks after the incident, which may be too late for some insurance companies. By seeking car accident chiropractic care within one or two weeks of your accident, you can protect your health and your finances. That's why, at Active Body Chiropractic, we recommend scheduling a comprehensive exam as soon as possible after your auto accident.
If you need an auto accident chiropractor, our team can help you with:
Whiplash

Sciatica

Neck and Lower Back Pain

Post-Traumatic Osteoarthritis

Traumatic Impact Injuries

Muscle Soreness, Pain, and Spasms

Joint Injuries

Vertical Subluxations
Whether your pain has developed yet or not, if you've recently been in an auto accident, you should seek medical attention right away. Our experienced chiropractic physicians can diagnose any problems that may arise from your accident, and our dedicated team will work with develop an individualized program that takes into consideration your body's ability to recover and your treatment needs. Contact us today for your comprehensive evaluation!